 We focus on education-based marketing programs to drive increased revenue for our clients through content strategies that are of high value to their audience, clients, and organization.  
Headquartered in Massachusetts, our team is located across the United States. 
Our skilled researchers, designers, and specialists are located all across the U.S.!

We believe that career fulfillment and educational change happen at the professional level and shouldn't be determined by birthplace or degree. Anyone with the aptitude and attitude should have the opportunity to have a successful and growing career.
We help companies and workforce training organizations get in the driver's seat and implement professional academies and corporate universities. The result is a diverse, well-trained workforce with happy employees!​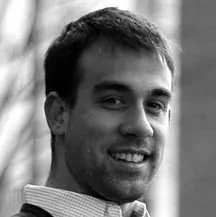 Matt Haldeman is a former Teach for America corps member and has been a public-school teacher in Washington DC, the Bronx, and a small village in Africa.  He has worked in the education and training space as a Vice President at both McGraw-Hill Education and Avantor. Prior to that, he was a Principal at the Parthenon Group, a Boston-based consulting firm.  He is a graduate of Williams College, Harvard Business School, and Harvard's Graduate School of Education.  Matt is the primary/contributing author of several books, including The New Teacher's Guide to Success and Education Reform for the Digital Era, and has written on education for publications including The Washington Post and Harvard Business Review.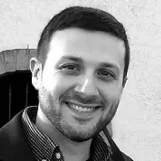 Dan Mackey started his career in the medical device field where education and certification were the marketing bedrocks and has been working in workforce development and training ever since.  Most recently, he was with McGraw-Hill Education leading the customer success and product teams, owning client education strategies for Associations, Fortune 500 and other companies.  Prior to that, Dan managed a content marketing company where education and experts were keys to the success of the business.  Dan has been a speaker at a number of conferences, including Future Workplace and NASBA, speaking on topics such as Adaptive Learning and Workforce Development. Dan is also a medical device patent holder.
We harness your existing resources, videos, and documents to create engaging digital learning experiences.